Our Vacuum Tanker Service
Here at Elliott Environmental Drainage Ltd, we are proud to offer an outstanding vacuum tanker service across SE England, Surrey, Essex, London and Kent, to assist you with all of your liquid waste removal and disposal needs. Our fleet of vacuum tanks are able to remove both hazardous and non-hazardous liquid waste and thanks to our high-technology combination units, we are ready to take on any service you may require.
So, should you require a vacuum tanker across SE England, Surrey, Essex, London and Kent, no matter what the task at hand, our fleet is guaranteed to provide an excellent service, that's cost-effective and completely suited to your needs. Available 24 hours a day, 7 days a week, our specialist team will be more than happy to help, so make sure to get in touch today.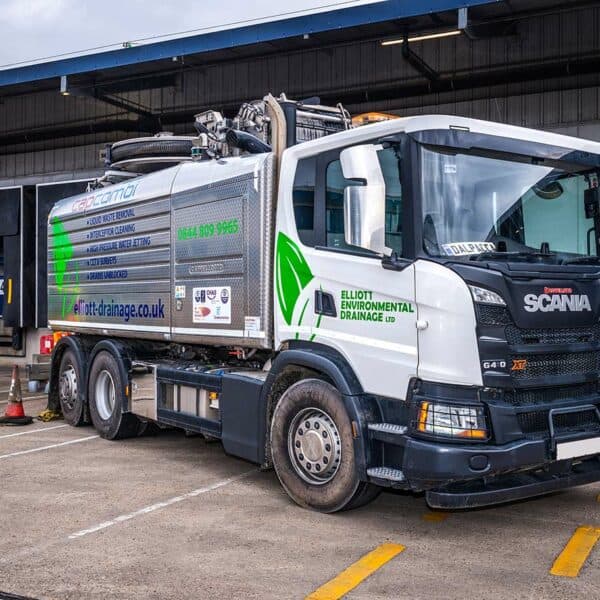 What's a Vacuum Tanker?
A vacuum tanker, also known as a hydro tanker or a sludge tanker, is a type of waste tanker which consists of a tank and a pump. They make use of high pressure jetting and powerful pumping to clean away liquids, sludges and slurries with ease. Here at Elliott Environmental Drainage Ltd, our waste tankers come in a wide variety of sizes and capabilities, allowing them to tackle a range of different jobs.
Make sure to get in touch with our team today to discuss your requirements and find the perfect vacuum tanker for the job.
What are Vacuum Tankers Used for?
As a natural byproduct of both manufacturing plants and normal households, liquid waste typically takes the form of fats, oils, grease and other hazardous liquids. It's important that this material is disposed of in a safe and professional manner. This is because this waste could potentially be hazardous and harmful, not only to the environment but also to human health.
Waste tankers are also useful for dealing with other liquid waste eventualities, including;
Floods and Spills,
Sewage,
Oil and Water,
Contaminated Water,
Drain Clearance,
Sludge Disposal, Pumping, Extraction and Removal,
Tank Cleaning and Emptying.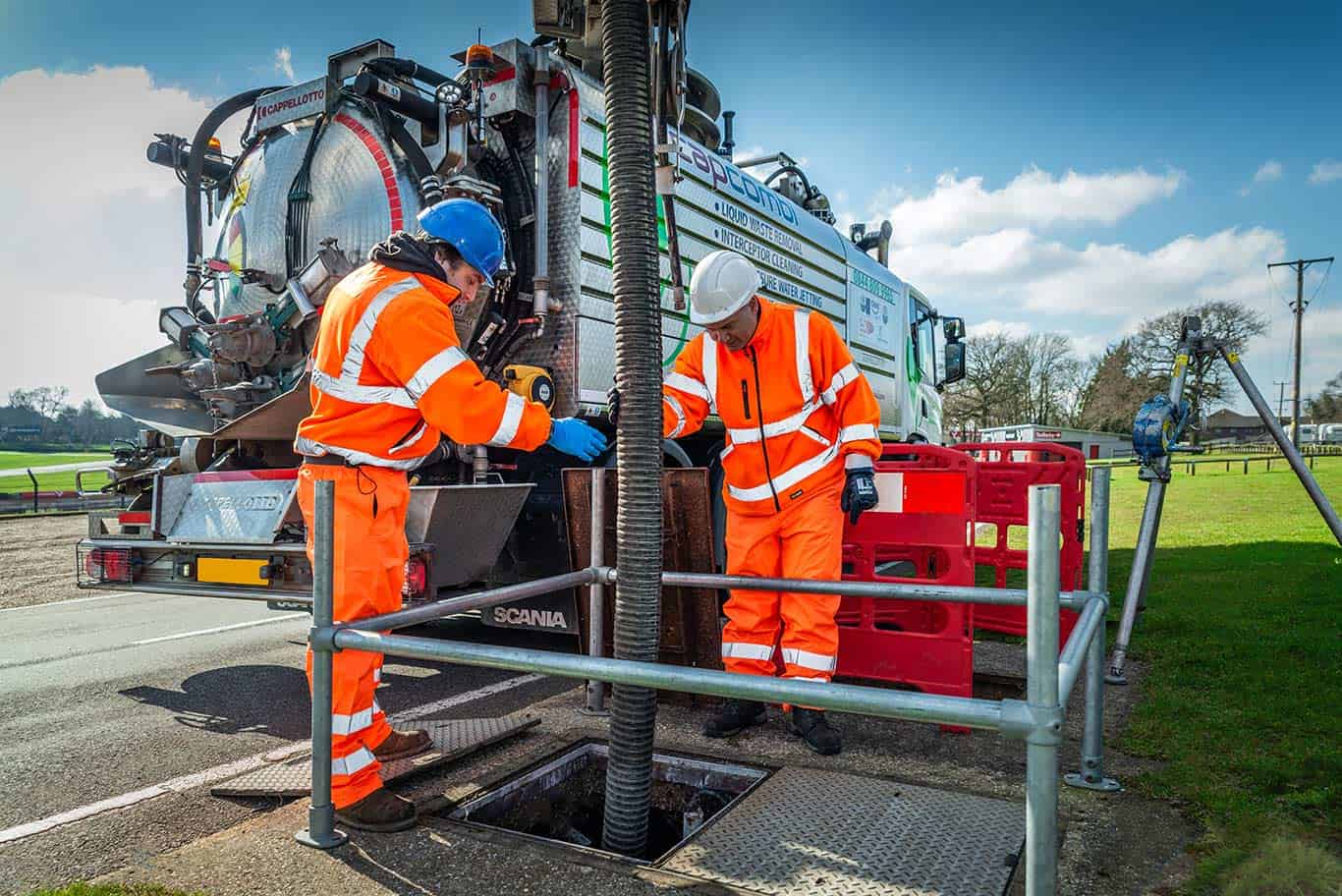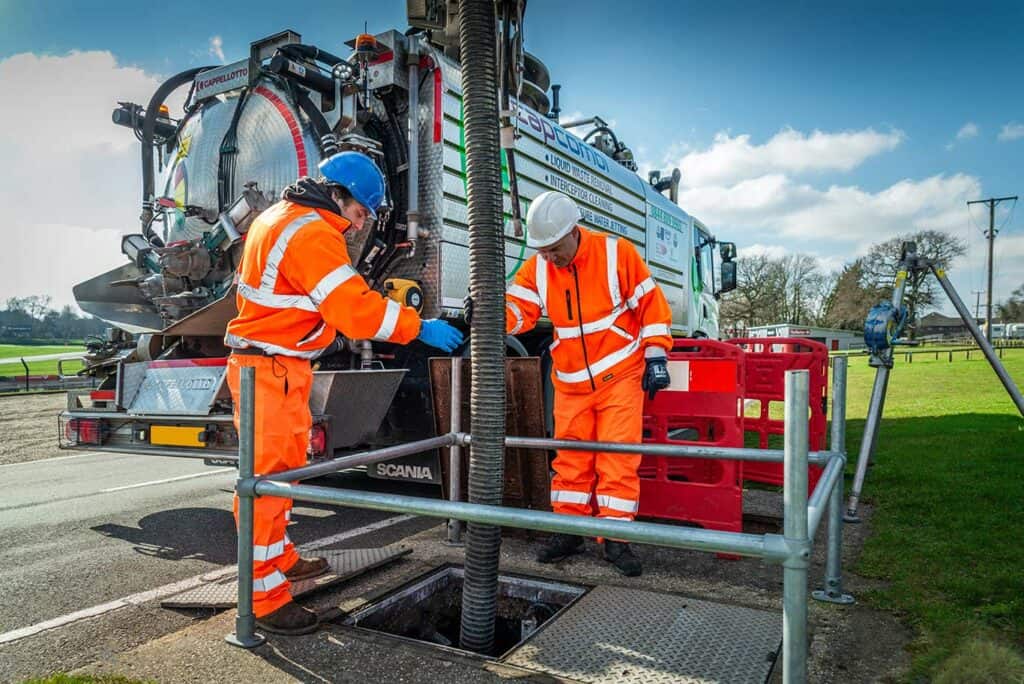 Why is Correct Liquid Waste Removal So Important?
Should you run a company, it's easy to wonder why it is so important to ensure that your liquid waste is removed and disposed of properly. All local and national governments have legislation in place in relation to the safe disposal of liquid waste, due to the huge risk it can pose to the environment.
As a company, we have vast experience in all types of liquid waste removal work with our vacuum tankers and we can cope with any demand, to ensure the proper removal and disposal of all liquid, liquid sludge, industrial and domestic waste.
Elliott Environmental Drainage Ltd Operate a Fleet of the Latest Technology Combination Units Including Cappellotto & Whale
Here at Elliott Environmental Drainage Ltd, we pride ourselves on our broad spectrum of vacuum tankers and other types of waste tankers, and with 50 years of experience, it's our goal to ensure that you are provided with unbeatable service.
Our company ethos is to provide our customers with a competitive, professional and exceptional service, which is why our expert team of professionals will be able to tailor our vacuum tanker service to fit all of your personal needs and requirements.
We're also proudly ISO9001, 14001, and 18001 certified, showing our true dedication to our business processes and the standard of service that we offer.
So, should you require a vacuum tanker or would like to find out more about the variety of waste tankers we can supply, make sure to get in touch with our team of specialists today! Whatever your requirements, we can provide you with a waste tanker service that you can trust.