Whether it is in the event of an emergency, or you simply just need some maintenance work within your commercial premises, here at Elliott Drainage, we are dedicated to providing a comprehensive commercial plumbing service.
We understand how much of a major disruption not having water, hot water and heating can be for a commercial or industrial premises, which is why we'll be sure to offer you a quick response to ensure that you are back up and running once more.
Covering a wide range of industrial and commercial plumbing services, including installation, refurbishment and maintenance, and with years of experience, our team of fully qualified commercial plumbers will be able to provide you with an outstanding service that you can trust time and time again. No matter how big the task at hand, we will be able to provide you with plumbing installation, commissioning and repairs in any type of industrial or commercial property, throughout Kent, London and beyond, so make sure to get in touch today.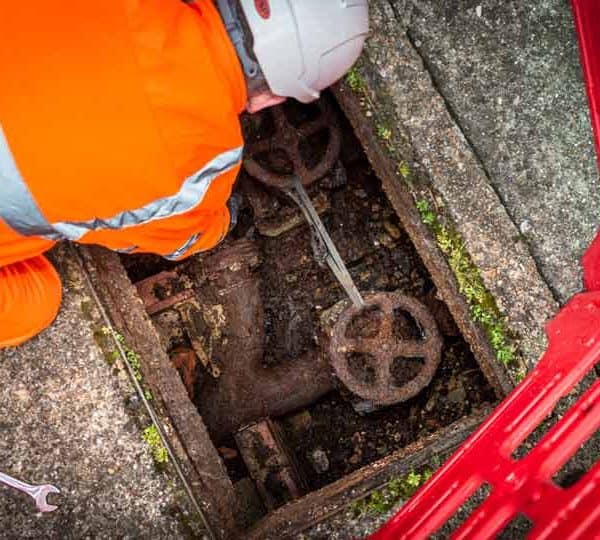 Why is Commercial Plumbing so Important?
It's very common for commercial property owners to not worry as much about the plumbing within their commercial buildings, and keeping it well-maintained, as they do about that within their own home. However, as a result of this, the wear and tear that can appear on commercial plumbing systems can be much harsher than that on domestic plumbing.
What Commercial Plumbing Services Can We Provide?
Here at Elliott Drainage, we can offer you with a full service, ranging from design and installation to servicing and repairs. Our team will be able to repair and maintain any existing plumbing systems within your commercial property, and advise you on new installations, should they be needed.
As a team, the commercial plumbing services we can provide include;
Commercial plumbing system installations,
Ongoing maintenance, servicing and repairs,
Installation and commissioning of commercial plumbing pipework,
Installation of commercial water heaters,
Installation, maintenance and replacement of commercial water tanks,
Installation and replacement of commercial water filters,
Power flushing.
Where Can We Provide Our Commercial Plumbing Services?
All of our commercial plumbing services are carried out to an exceptional level of service, thanks to our team of plumbers, who are fully trained and will ensure an outstanding standard of expertise and quality of work.
We understand all of the complexities which will be involved in working within different commercial and industrial buildings, and will be able to tailor our work to suit both you and your building properly. We have experience in working within;
Schools, colleges and universities
Hospitals
Office blocks
Warehouses
Factories
Workshops
Garages
New developments
Why Choose Elliott Drainage?
As a company, we are proud to provide one of the most trustworthy and reliable commercial plumbing services throughout Kent and beyond. Without fail, we will aim to provide our customers with a personalised and affordable service, no matter what their plumbing requirements.
We are experts in what we do and we are fully qualified to provide you with a range of commercial plumbing services, using only quality parts and with a flexible schedule, we'll be available on call-out any time of the day.
In fact, as a company we are also proudly ISO9001, 14001 and 18001 certified, so you can relax in the peace of mind that we're completely dedicated to business processes and the standard of service we provide.
Contact Our Team of Commercial Plumbing Experts Today
For more information on the commercial plumbing services we provide throughout Kent, make sure to contact our team of experts today. We'll be more than happy to discuss the task at hand and make sure that your needs and requirements are completely met, without fail. Whether you require a full industrial plumbing system installation or simply just a leaky pipe fixed, we will be fully certified and highly competent in completing the job, on-time and completely within your budget.