A culvert is a man-made device used for managing water flow and directing water along or around structures such as bridges, roads and railways. Culverts are incredibly important for protecting and preserving roads, ditches, banks, pathways and embankments and depending on their location their sizes will vary greatly.
In fact, culverts are able to carry huge volumes of water, even a sudden ingress. This is why it is so important to ensure that any culverts and soakaways on your premises are kept clean and clear, to ensure that large amounts of water don't cause damage to areas that could have otherwise been avoided.
Here at Elliott Environmental Drainage Ltd, we are proud to offer an unbeatable culvert and soakaway cleaning and surveying service, to give you the peace of mind that your culverts and soakaways aren't blocked and are working efficiently.
Should you like to find out more about our culvert & soakaway cleaning service across SE England, Surrey, Essex, London and Kent, no matter how large or small the structure, make sure to get in touch with our team today. Available 24 hours a day, 7 days a week, our team members will be able to provide you with unbeatable, cost-effective service.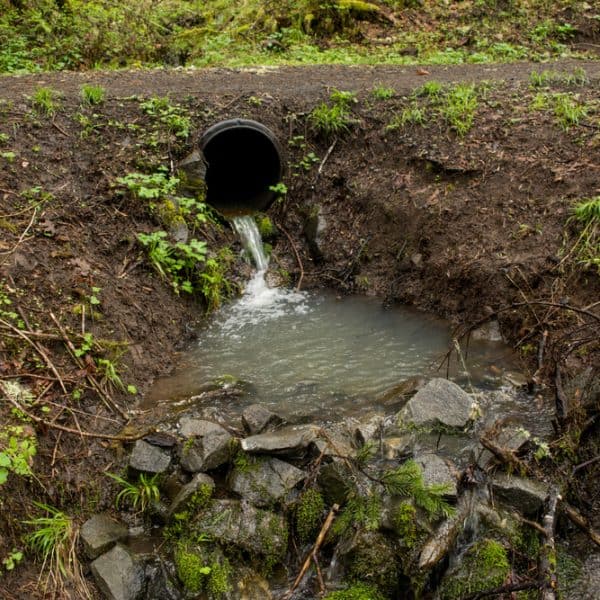 Culvert Inspection
Here at Elliott Environmental Drainage Ltd, we will not only be happy to clean your culvert, but we can also survey culverts, no matter what the size, using a range of methods.
Regular inspections of culverts are very important to make sure that surface water flows easily away from areas and doesn't risk flooding.
Whilst culverts do divert water, sometimes debris in the water can build up, causing problems in the working of the culvert. We'll be able to conduct a CCTV survey to understand what is blocking your culvert or soakaway and work out exactly what is needed to sort the problem.
Our team members are fully trained and will be able to properly access even those more difficult to access locations, working to ensure that the highest levels of health and safety are upheld to leave your culverts in prime condition.
Culvert Cleaning
Once the cause of the blockage is identified, we will then use a combination of techniques to clean your culvert. These techniques include water jetting, which allows us to remove vast amounts of debris and build-up.
Ensuring that your culvert is cleaned and maintained on a regular basis will ensure that roadbeds, ditches and banks are usable all year round.
In fact, as well as checking for blockages, we'll also be able to check your culvert for any signs of erosion, joint separation and sagging, simply for your added peace of mind.
What's a Soakaway?
A soakaway is a low-environmental impact method of dealing with excess water. Depending on the type of soakaway you have, water will either travel from your property guttering or from an area where there is an excess of surface water.
The purpose of a soakaway is to get rid of and drain this excess water into the surrounding soil. Typically, a rainwater soakaway will be chosen to prevent water from bad weather from entering and resultantly overwhelming the main sewer system.
However, sometimes, soakaways can become blocked with silt, leaves and other deposits which are washed in, preventing the rainwater from being collected and drawn back into the soil. It is for this reason that it is just as important to ensure that you have your soakaway inspected and cleaned.
Why Choose Elliott Environmental Drainage Ltd for Culvert & Soakaway Cleaning?
Here at Elliott Environmental Drainage Ltd, we pride ourselves on the professionalism of our services, with our culvert and soakaway cleaning included. We constantly work to review and develop our processes to ensure that our customers are offered nothing but the best service possible and our fleet of vehicles are kept up-to-date with the latest state-of-the-art, industry-leading technology.
Our team members are trained to expert standards and will be able to provide you with the clarity, transparency and expert advice that you expect. In fact, as a team we are ISO 9001 certified, to prove to you our dedication to processes, standards and offering you a five-star service every time, without fail.
Collectively, we have 50 years of experience within the industry and we pride ourselves to offer you a free fixed quote, no matter what the task at hand. In fact, we have a wide range of experience, having worked on both large industrial, commercial and smaller, domestic locations. Therefore, no matter how big or small your culvert or soakaway, we'll be more than happy to help. Make sure to get in touch today.