Experiencing a flood can be extremely distressing, especially when your home and personal belongings are put at risk.
Here at Elliott Environmental Drainage Ltd, we understand that any flood, no matter how severe, requires action as quickly as possible to remove the contaminated water and lessen the extent of any damage.
As a company, we can respond to all floods large and small with an array of equipment including high and low volume jet vac tankers, articulated tankers, high volume mobile pump units to deal with the emergency as soon as possible.
Should you find yourself facing a flood, we'll be able to offer;
Vacuum tankers for the quick removal of floodwater,
Pumps suitable for a wide range of jobs,
Removal of contaminated water,
Dehumidifier hire.
To find out more about our flood response service across SE England, Surrey, Essex, London, Kent and beyond, make sure to get in touch with our team today. Available 24 hours a day, 7 days a week, our team of specialists will be more than happy to help.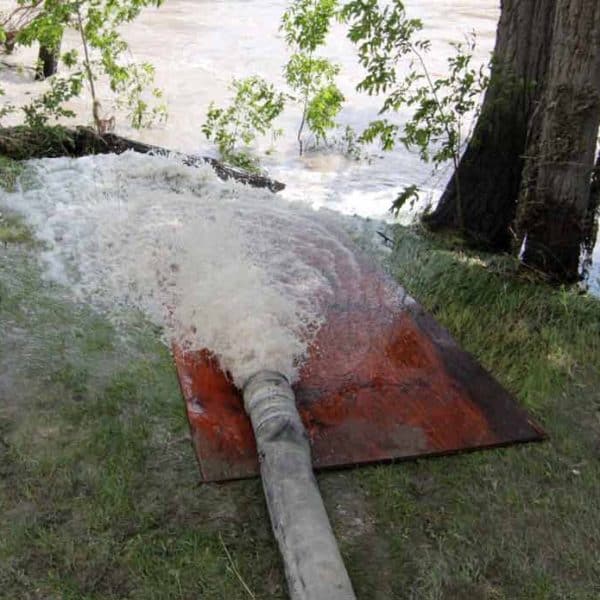 What is a Flood Response Service?
A flood can occur due to a wide variety of reasons, including broken pipes, burst water mains and flash floods.
It's important to remember that the damage that floods cause will all worsen over time, so make sure to call our team as soon as you notice signs of a flood and we will respond as quickly as possible.
We're proud to offer our services 24 hours a day, so should you, unfortunately, find yourself facing a flood, we'll be able to arrive on-site and deal with the water quickly.
Flood water can pose a great risk to the health of those within the property. Apart from drowning, the level of health risk that the water poses will depend on the nature of the water. Blackwater will contain sewage and is extremely hazardous. Greywater contains other waste and can carry a variety of illnesses caused by bacteria, viruses and pathogens. If you believe that the water is potentially contaminated, it is important that you do not touch it and instead call the Elliott Environmental Drainage Ltd team immediately.
Expert Flood Response Service
Here at Elliott Environmental Drainage Ltd, we are proud to have accumulated over 50 years of experience within flood response.
In the event of any contaminated water entering your home, and should any oils or hydrocarbons be present, our team will be able to deal with the waste quickly and efficiently. All water will be dealt with completely in accordance with the regulations laid out by the Environment Agency. What's more all of our team members are completely confined space entry trained and understand the importance of keeping a high level of hygiene should they be working in a sensitive area such as a hospital, kitchen or restaurant.
As a company, we aim to constantly update and upgrade our fleet of vehicles to ensure that we're consistently using the latest and best technology available to us.
Find Out More About Our Flood Response Service
As a company, we believe in the importance of customer service and providing our clients with assurance, especially in the event of a flood. That is why, as a team, we are completely ISO 9001 and 14001 certified and we'll be more than happy to provide you with a free, fixed quote with no hidden costs. It's important to us that you recover from a flood with all the added peace of mind that our team is on your side.
From the moment you call us, we'll support you, by assessing the situation and the amount of water causing the damage, to choose the right equipment to tackle the problem. Whether you're facing an overflowing river, a flooded bathroom or something else, it'll be our focus to help get your business up and running once more, or your family back into their home.
Should you require our flood response service, or have any questions about the services we provide, make sure to get in touch with our team today. We'll be more than happy to discuss the situation at hand and help you with any concerns or questions you may have.