Industrial effluent is a term used to describe any liquid waste other than that of surface water or domestic sewage. It is created and released by industrial and commercial premises' such as food processing factories and manufacturing businesses.
Otherwise referred to as 'wastewater', effluent will typically flow from the premises into the main sewer network. However, it is incredibly important that it does not enter any rivers, reservoirs, streams or lakes unless it is treated first. Along with wastewater, industrial effluent will also include contaminants such as;
Fats, Oils and Greases
Chemicals
Detergents
Heavy Metal Rinses
Solids
Food Waste
To keep in line with increasingly strict legislation and regulations, it's important that as a business owner, you ensure that any effluent your processes produce is treated properly before it enters the natural environment.
Here at Elliott Environmental Drainage Ltd, we have over 50 years' experience within the liquid waste and drainage industry and we will therefore be able to give you all of the advice you need regarding industrial effluents and how to handle them properly. Available 24 hours a day, 7 days a week, our team of specialists will be more than happy to help and answer any questions you may have, so make sure to get in touch today.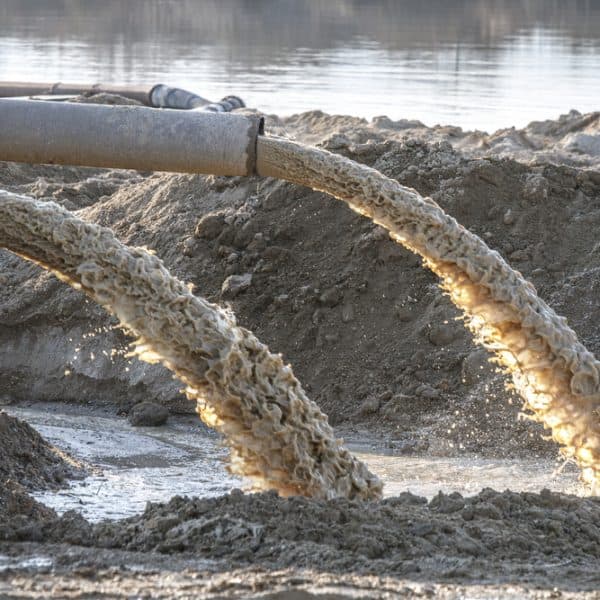 Why Is It Important to Ensure the Proper Handling of Industrial Effluent?
The proper treatment of industrial effluent is vital simply because of the damage that it can cause to the environment, animals and human health. It's also important to note that it is the responsibility of manufacturers to ensure that any effluent they produce is treated correctly otherwise they could face costly fines and even premises closure.
How Can Industrial Effluent Be Treated?
Industrial effluents are diverse and the amount of contamination they contain all depend on the processes that produce them. This means that any wastewater treatment processes must be properly adapted to fit both the industry and the plant.
Effluent collection and treatment is completely adaptable to your production needs and will allow you to benefit from the services of a water treatment plant without needing to make big investments. The wastewater will be collected and transported to an external plant for disinfection, filtration and then treatment. Throughout this process, the effluents will be sampled and analysed to determine the suitable treatment to guarantee compliance with regulatory requirements.
Find out More about Industrial Effluent Treatment with Elliott Environmental Drainage Ltd
Here at Elliott Environmental Drainage Ltd, we are proud specialists in the handling and treatment of industrial effluent. It's our goal to provide a professional and competitive service to our clients throughout the South of England that exceeds their expectations time and time again.
It is important that effluent treatment units are kept maintained to ensure reliable operation. This is why we not only specialise in one-off visits, but we can also arrange a pre-planned maintenance schedule.
As a company, we ensure that our entire team is completely ISO 9001, 14001 and OHSAS 18001 certified.  This is to prove our dedication to providing a high standard of business processes.
So, should you like to find out more about the correct treatment of industrial effluent and how to keep your treatment units properly maintained, make sure to get in touch with our team of specialists today. From diagnosis through to project completion, we will ensure that you are provided with the most cost-effective and efficient service, no matter how small or large the task at hand.