Water Leak Detection & Repair
Services Across
London, Kent & the
South East of England
When a water leak appears, whether that's in a commercial or domestic building, the extent of the damage it can cause can be huge. However, in other cases, a small leak can be harder to detect, yet unfortunately, it can drive up your water bills, making them much more expensive than usual.
Not only can a water leak damage your property and leave you out of pocket, either. It can also create damp, which can cause a range of health problems.
If you suspect that you are suffering from a water leak and are looking for a reputable company to detect where it is located on your premises and repair it, make sure to get in touch with Elliott Environmental Drainage Ltd today. Our team is available 24 hours a day, 7 days a week, even for emergency call outs, so should you suffer from a large water leak, we'll be there as soon as we can.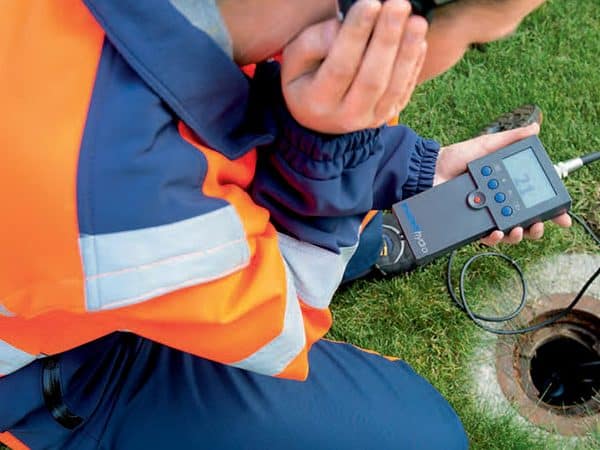 Detecting a Water Leak
Detecting where a water leak is located isn't necessarily the easiest thing to do, which is why a specialised service and advanced equipment is typically required.
Here at Elliott Environmental Drainage Ltd, our team members are not only supplied with industry-leading technology, but they also have many years of specialist experience in detecting and fixing water leaks.
What Causes a Burst Water Main?
If you have a leaking water main, it's important that you get in touch with our experts here at Elliott Environmental Drainage Ltd, who'll be able to assess and sort the problem with a long-term solution before it becomes much bigger and requires a more expensive fix.
Some of the most common causes of leaking or burst water mains are corrosion, fluctuating temperatures, inconsistent water pressure and excavation activities.
There are lots of reasons as to why a water main can break and burst, however, the overall impact is all the same and the damage it can cause can be devastating. If you believe a water main has broken around your property, it is important to act fast and get in touch with our team as soon as possible.
How Elliott Environmental Drainage Ltd Can Help
If you have noticed a leaking or burst water main, it's important that you call Elliott Environmental Drainage Ltd, so that the pipe can be replaced quickly. Thanks to our level of experience and advanced technology, we'll be able to fix the water main quickly and efficiently, without having to dig up lengths of trenches. Therefore, you can expect little to no disruption to your day-to-day routines.
We understand that when a water main bursts or you experience a water main leak, you need someone you can rely on to fix it. As a team, we are completely ISO 9001 and 14001 certified and we'll be more than dedicated to giving you the advice you need.
Our team is not only dedicated to providing you with the best service in the industry, but we also consistently aim to update the technology on our fleet of vehicles, to ensure that we are fully equipped for any eventuality.
Should you have any questions about our water leak detection and repair service, or should you find yourself in an emergency, make sure to get in touch with our team of experts today. We'll be more than happy to help.